Call now and order! 1-908-453-4349 or 1-877-278-8456 Toll-Free!!
Get Quality Discount Long Distance from Verizon, Qwest, MCI, Sprint and MORE! For home or Office! Save Me Money Now!
Home Page-
(This is it!)

Your Feedback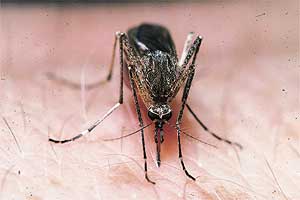 Important BugAlert News-click HERE!
Just in time for Valentine's Day!


Check out our New Monster-Repellent Spray-for Babies, Toddlers and Grown-up Kids! (see below!)
Soothing, calming, 100% Safe and Natural!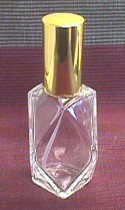 Try our New Joie de Vive Fragrance...A perfume made with 100% Essential Oils! Click HERE.
Limited Time Holiday Special! Get our brand new Joie de Vive Fragrance, a Custom Candle (your choice of Fragrance), and our Comforting Classic CD (a $47 value) for just $25! The perfect gift for that Special Someone! Order HERE.
Purchase any of our fine products now and for your order of $25 or more, get this amazing Soothing Music CD of Quiet, Comforting Classics, FREE...especially designed to bring a calming, soothing atmosphere to all of your home, garden, anywhere. Reduces stress and relieves anxiety for people, pets and all gentle creatures! Hurry and Order Now...Before they are all Gone! Click HERE to Order!

Celebrate the Winter Season!
For a complete selection of our Aromatherapy Candles made with 100% essential oils, please visit our Oxford Country Naturals store. For Home, Body and Bath.
Also check out our Bath Salts and Spa Scents, also made with 100% Essential Oils!

Now! Finally enjoy the outdoors the Natural Way!

Don't waste another minute with all those TOXIC sprays- one for wasps, another for ants, another for ticks...

No More BUGS...the Natural Way!



See and SMELL the difference in minutes! Your home will be fresher, safer and instantly bug-free!

As Seen in:

Magazine!!

and NCHorseNews magazine.

Call NOW and order!

1-908-453-4349 or 1-877-278-8456 Toll-Free!

Get Quality Discount Long Distance from Verizon, Qwest, MCI, Sprint and MORE! For home or Office! Lower My Bills Now!

Question heard around and about the net:

Q: What's wrong with just using over-the-counter non-DEET products like Avon's Skin-So-Soft and others?

Q: Isn't Bugrepel more expensive than over-the-counter DEET and non-DEET products?

Find the answer by clicking the question!

Instead, use just ONE bottle of 100% Toxin-and Chemical-Free Bugrepel Natural Insect Repellent!

Do it for them AND for you!

For home, yard, garden, pets-- even horses and livestock!!

Call NOW and order!

1-908-453-4349 or 1-877-278-8456 Toll-Free!
Click here for the easiest safest way to remove horseflies, mosquitoes, & ticks from Your Horse
Did you know that most mosquito, tick, and flea sprays can take Five (5) years off your life?

Did you know there's a natural way to protect against West Nile Virus and Lyme Disease?

Keeps West Nile Virus and Lyme Disease Away. Mosquito, and Tick, Flea spray you can safely use on your skin and your pets without taking at least five years off your life like chemical insecticides!

Need Proof of the Power and Effectiveness of Bugrepel? A 10 gallon fishtank was filled with hundreds of house flies and mosquitoes (Culex pipiens) that carry West Nile Virus. I kept my arm in there for 3 1/2 hours and got NO BITES! I bet my life on Bugrepel, shouldn't you?
No Chemicals: No Citronella:
No Deet: No Dyes:
No Artificial Products.

Highly Tested Natural Insect Repellents with the Ingredients of a Fine Perfume!


To see our Complete Natural Insect & Tick Repellent Products Catalog, just click here!

A Personal Note from the Creator of Bugrepel Natural Insect Repellents:

Because Bugrepel has some of the same high quality essential oils that are in the finest perfumes (Orange, lemon, cinnamon, peppermint are some of the ingredients); some men and women have been wearing it just for the fragrance. (The ingredients in Bugrepel are proven natural insect repellents.)


Stay healthy and happy with Bugrepel. Insects have an extemely sensitive sense of smell. Certain plants emit aromatic molecules (essential oils) to attract particular insects to them to aid in self-preservation through pollination, while others can emit specific aromatic molecules to ward off or repel insects for self-protection.

I have combined 10 of the essential oils that repel mosquitoes, ticks, black flies, and fleas in a soybean-oil based spray that will not harm you, your family, pets, or stain clothing. Most commercial products on the market used as bug repellents are harmful and contain irritating chemicals that should not come into contact with the skin, eyes, or mucous membranes (or be inhaled for that matter).

Essential oils are very useful in repelling insects and are a safe and natural alternative. Bugrepel is made of 100% pure high quality essential oils. There is nothing else like it anywhere (patent pending)."

Sincerely,

Barbara P. Glander, Creator, Bugrepel Natural Insect Repellents, LLC.

The Benefits of Using Bugrepel Natural Insect Repellents:
Increase your protection against bug bites, tick bites, flea, bee, ant, and spider attacks, Lyme Disease, and West Nile Virus.

•Within minutes, you will notice the bugs go away.
Spray around the door and house and you can watch the ants, insects and fleas run away. Nothing bad is left behind: no bugs and no stains. All that stays is a wonderful fresh scent.

Special all natural formula that kids can use without harming themselves and you do not have to worry about spraying it on your skin. It will not harm you but is a natural skin emollient.

Irresistible fragrance that you can wear daily as cologne or perfume and yet will also keep you protected indoors and out.

•Relieves your stress. Most of the ingredients are essential oils that are known to calm and soothe the body and soul-- while keeping all the insects away.

•Unlimited uses. Can be sprayed on clothing, furniture, around the house, yourself, your animals, and car without worry. No stains or stickiness to clean up and will not harm or irritate the skin.

•You do not know that you have it on. Your skin is smooth, not sticky.

•And, best of all it is completely non-toxic. It will not hurt you, take 5 years off your life or the lives of your family and pets and does not cause cancer.

•And just to make the deal sweeter, you get a 30-day money-back, no questions asked guarantee! You get to try the product for 30 days and see if it does what we have claimed that it will do. The ingredients contained in Bugrepel have been scientifically PROVEN to be 50% STRONGER than DEET so we know you will be satisfied!

We are looking for exclusive rights distribution in different countries. If you are interested, please e-mail us at bugrepel@lycos.com or leave a message at the LivePerson request information button below. Thank you.
Did you know?
* That at least 3 million people are poisoned by pesticides every year. More than two hundred thousands of these people die every year. (New Internationalist Vol. 323, May 2000) Protect Yourself when you go out!

Customer Testimonials
Your product is amazing! IT WORKS!! As an avid Outdoorsman, Fisherman, & Hiker; I have had the need and opportunity to use and try many products designed to repel or deter Ticks, Mosquitoes, & Blackflies. Most don't work, or they smell hideous or they give more of a skin irritation than the actual bugs. Your product isn't like any other. it smells fantastic, leaves no residue or stickiness and works fantasticly. Gnats and Flies are gone, Tick count is nill, and NO Mosquitoes. One Happy Customer-- D.L. Schaller, Maine and New Jersey
***
I have not seen one tick since I started using the spray!!! I sprayed it on me and it smells wonderful!!!!!!!!!!!!!!! I could use this as a perfume! The dogs may not even mind me spraying it on them! "-- Lorraine with 10 rescue dogs in Raleigh, NC
***
Your stuff is great! I can now go outside and not be eaten alive and have fun instead. I tried everything and nothing else worked on me. I was a mosquito magnet.--Vincent, NJ
***
Thank you...Thank you...Thank you!!! Since using your product, Extra Strength Bugrepel, I can safely sit on my carpet now without worrying about black, hairy, silver-dollar sized Wolf spiders crawling on me. Also, I can now make it from my overhead porch into the front door without taking several spidey friends along. Thank you so much...I have already begun turning people onto your product.-- Melissa Barber,Spanaway, WA
***
This is just to let you know how absolutely fantastic your Bugrepel is for my three dogs and myself. We can walk for hours now without the fear and concern of ticks & mosquitoes. The dogs used to come in & be loaded, but now I'm hard pressed to find any. Also, the summer flea problem is non-existent. I spray a fine mist in the hall& on the carpets& have no insects at all. It makes a wonderful room deoderizer.Your product is fantastic & I tell all my friends about it. Thanks-- Sharon from Hackettstown
***
I just got the Bugrepel and started using it. I notice already a difference around my home. Thanks so much for making one of the bottles extra extra strength. I have been totally frustrated with the exterminator I had (he was a nice person, however) and contacted another, more reputable exterminator who has heard of my problem -- I cannot see what was biting me. Anyway, blessings, I will continue to use the Bugrepel -- it's far better than OFF or any of the other sprays.-- Larry from New York

MORE Customer Testimonials
...click the button!

Traduzca - Traduisez - Uebersetzen - Traducono - Traduzem - Oversett
To translate this site into a language other
than those above, click here.



Keep West Nile Virus Away, Mosquitoes, Ticks, Fleas, Spiders, Roaches, Deer Ticks,Natural Repellent, Non-toxic, Mosquito control, Lyme Disease, ants, and insect repellent. Bugrepel smells good and keeps the insects away. Protects against Fly, Tick, Flea, Ant, Cockroach, Palmetto Bug, Deer Tick, Bee, Beetle, Wasp, Ladybug and No See'ums and all other indoor and outdoor insects and pests. Comes in Flea, Tick, Ant and Roach Control for your Home. Macintosh Apple, Birch, and Cedarwood Scents that smell great while keeping ticks, moths, ants,insects, spiders repelled from you. Horse and Large animal spray, concentrate, and shampoo. Barn and Structure spray. Lantern & Tiki Torch Oil with insect repellent with a spicy cinnamon scent.Tick Guard. Ant Guard. Cockroach Guard. Flea Guard. Insect Repellent. The ultimate herbal mosquito repellent and tick repellent. Bugrepel Guards You against all insects
Be Safe and happy with perfume scented Bugrepel.
Bugrepel • bugrepel@lycos.com • p: 908-453-4349 • 300 Warren Road, Oxford, New Jersey, 07863, US



Copyright 2000-2002 Bugrepel. All rights reserved. Text and graphics are protected by US & International copyright laws and may not be copied, reprinted, published, translated, hosted or otherwise distributed by any means without explicit permission.